in•tu•i•tion (ˌɪn tuˈɪʃ ən, -tyu-) n.
1. direct perception of truth, fact, etc., independent of any reasoning process; immediate apprehension.
2. a fact, truth, etc., perceived in this way.
3. the quality or ability of having such direct perception or quick insight.
4. a direct connection between the music and your speakers.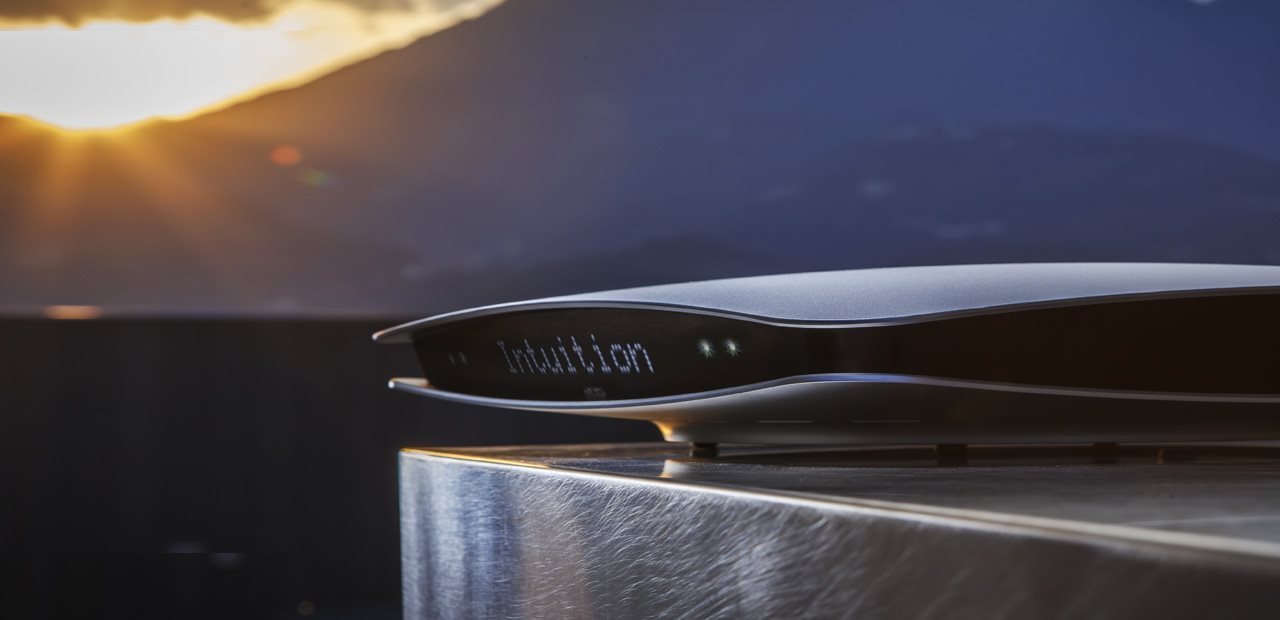 INTUITION 01
IS THE HEART OF
YOUR AUDIO SYSTEM
Contemporary architecture meets high technology. Simply combine the Intuition with your favorite source and speakers for an unparalleled listening experience.

ANIMATE YOUR MUSIC
The drama of an orchestral crescendo…the snap of a drum set rim shot…the subtle movements of fingers sliding across a guitar string…Intuition 01 brings music to life in your home with stunning accuracy and reality.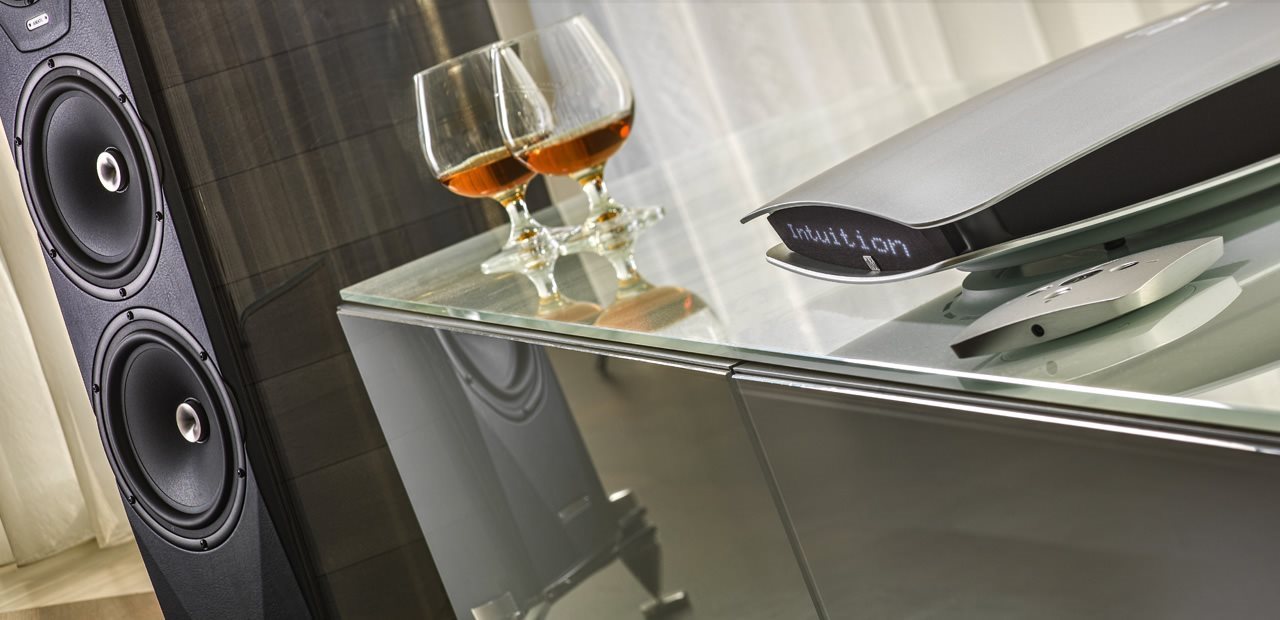 DIGITAL INTUITION
A pioneer of digital music decoding for more than 25 years, Wadia has developed more new technology than many other high-end companies combined. Intuition 01 embodies the soul of Wadia and all of its collective experiences. See why Intuition is right for you…

ELEGANT LIVING
Eliminate racks full of components and cables.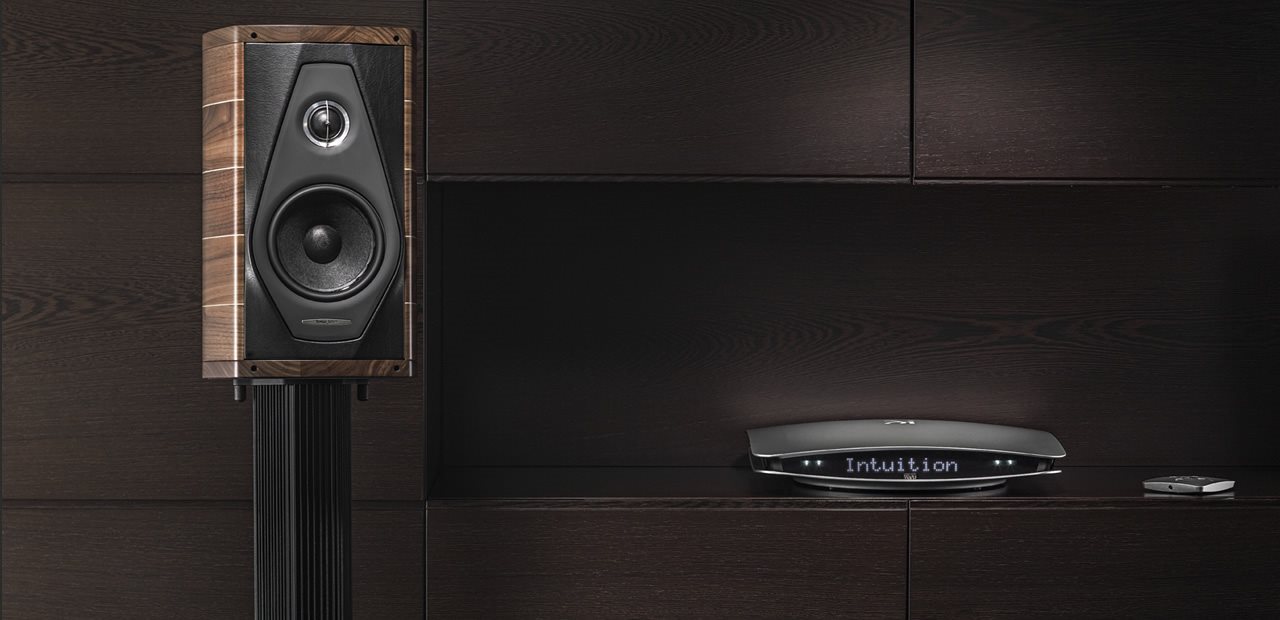 INSTANT GRATIFICATION
Select your input. Set your volume. Enjoy!

LESS CARBON, MORE ENJOYMENT
With power to drive any speaker, the Intuition 01 implements next generation high efficiency technology. Hear your music from a greener perspective.
Read More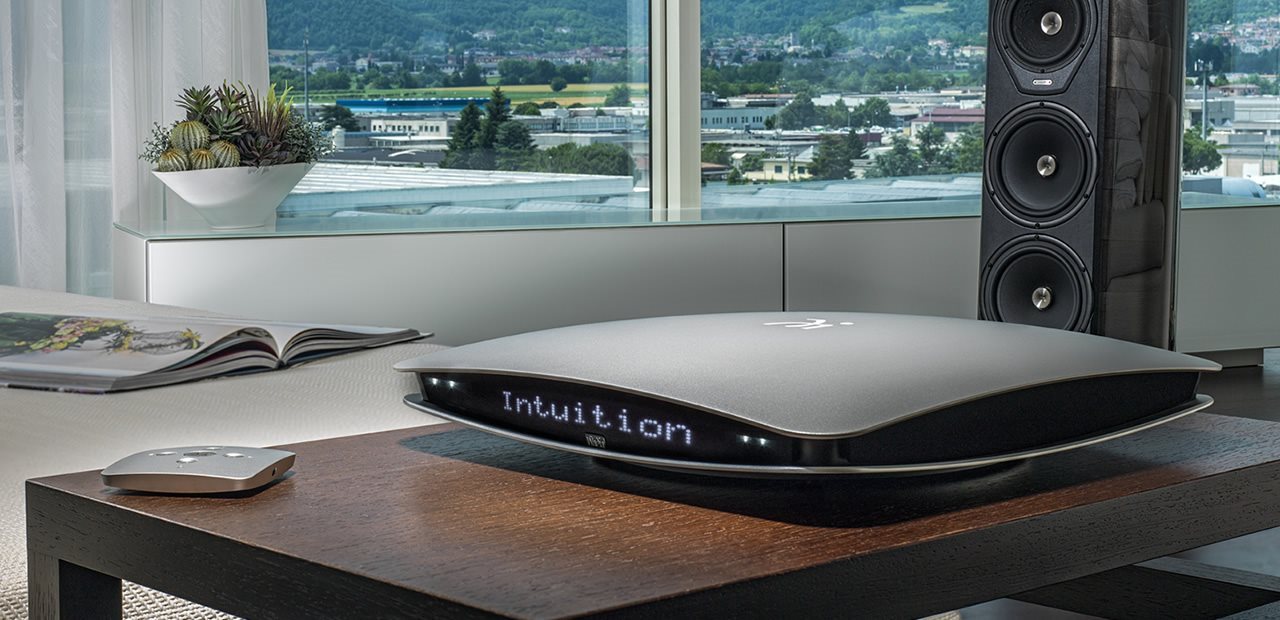 DESIGNED FORWARD
World Class, award winning, industrial design made for your home.
Intuition is an alluring experience with a design completely new yet timeless. Sculpted for your eyes and ears.
Read More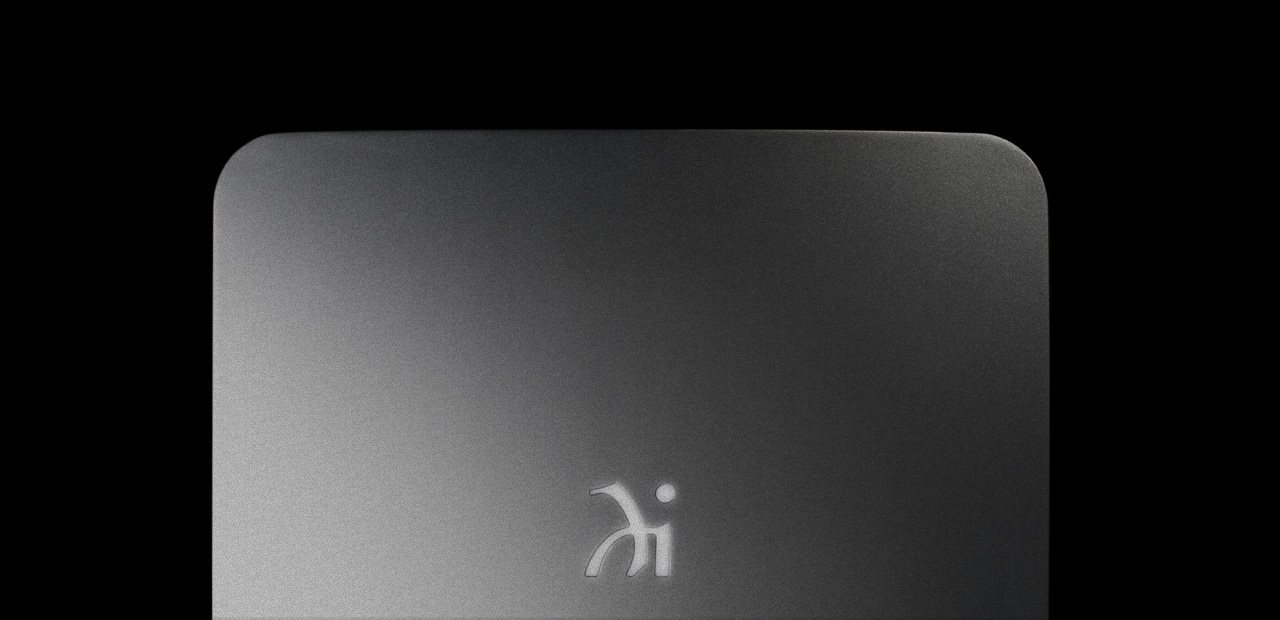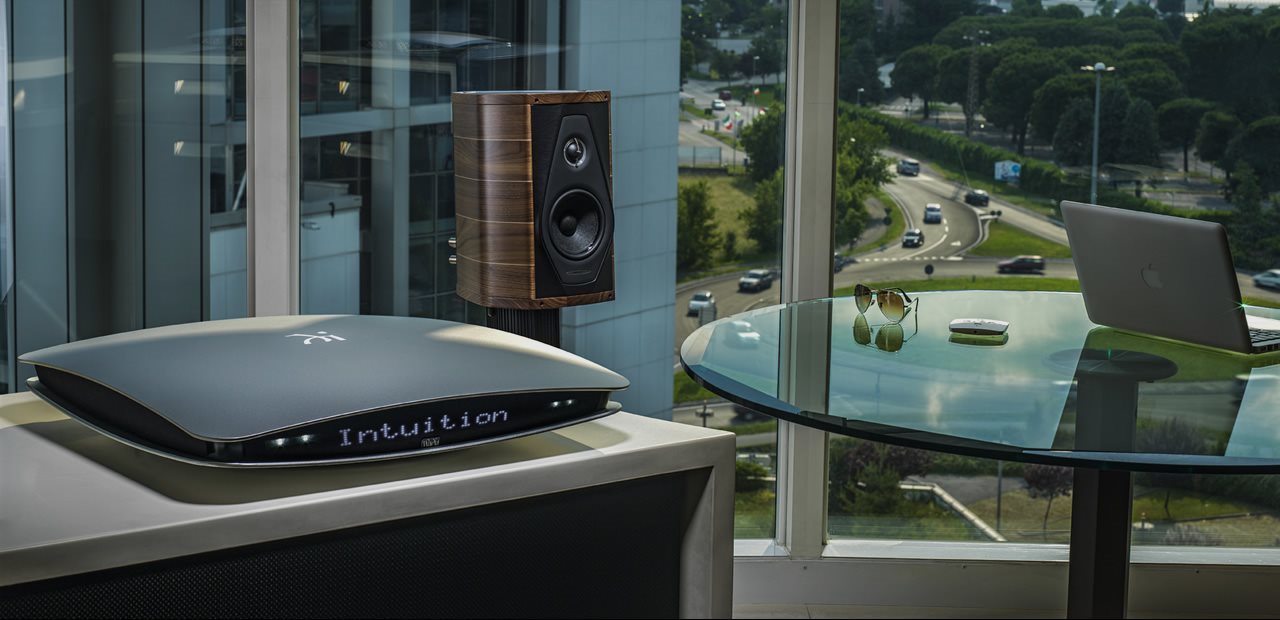 CONNECT
Intuition 01 offers connectivity for all your sources, digital and analog alike.
From your Sonos, personal computer, or your turntable, just plug in for a connected musical experience.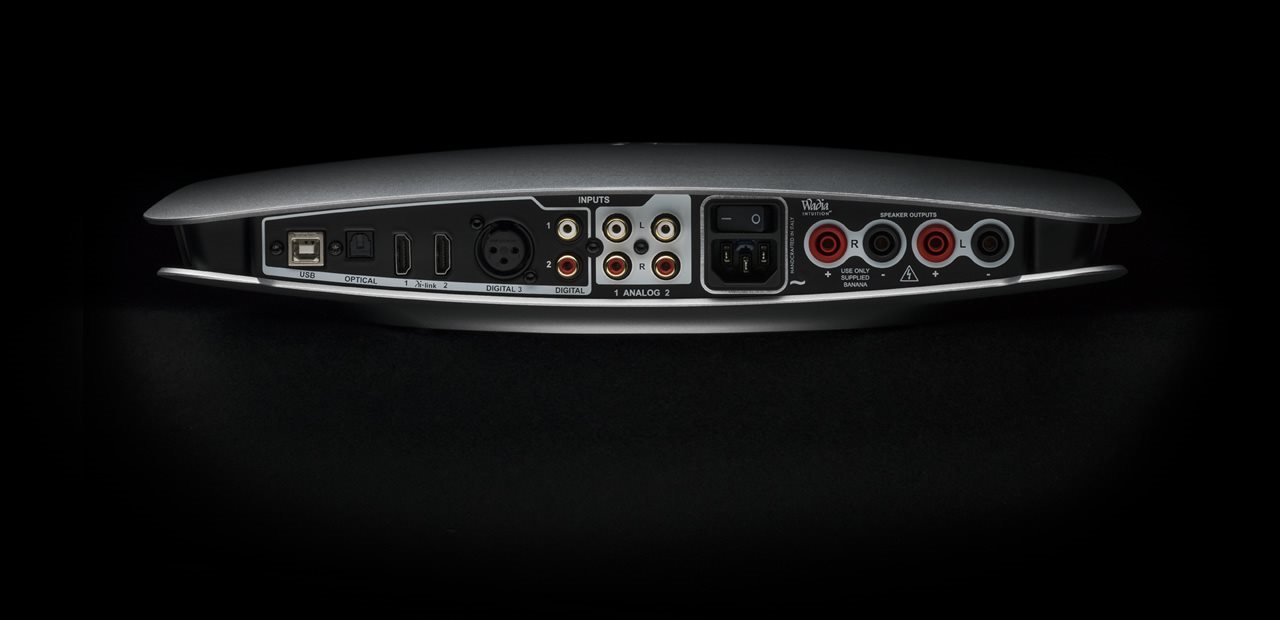 TECHNOLOGICAL MASTERPIECE
With 350 watts and the decoding power to resolve the highest resolution digital signals (including DSD), the Intuition 01 harnesses technologies to decipher and translate your favorite sources into an electrifying musical listening experience.

WHERE TO LISTEN AND PURCHASE
YOUR INTUITION 01
Find the dealer or the distributor closest to you.